gdR | Grossman Dorland Recruiting
http://www.grossmandorland.com
Fullstack Engineer (Go, Node)
Toronto, Ontario | Permanent
2017-10-17
Job ID:

1195
Job Category:
Node.js)
Software Engineer (Go, Node)
Grossman Dorland Recruiting (gdR) has been growing Canada's tech ecosystem for 10 years. We match top talent and executives with leading startups, tech companies and innovation labs, and grow leadership capacity through individual and organizational coaching. Our goal is to advise tech talent and organizations throughout their entire growth journey.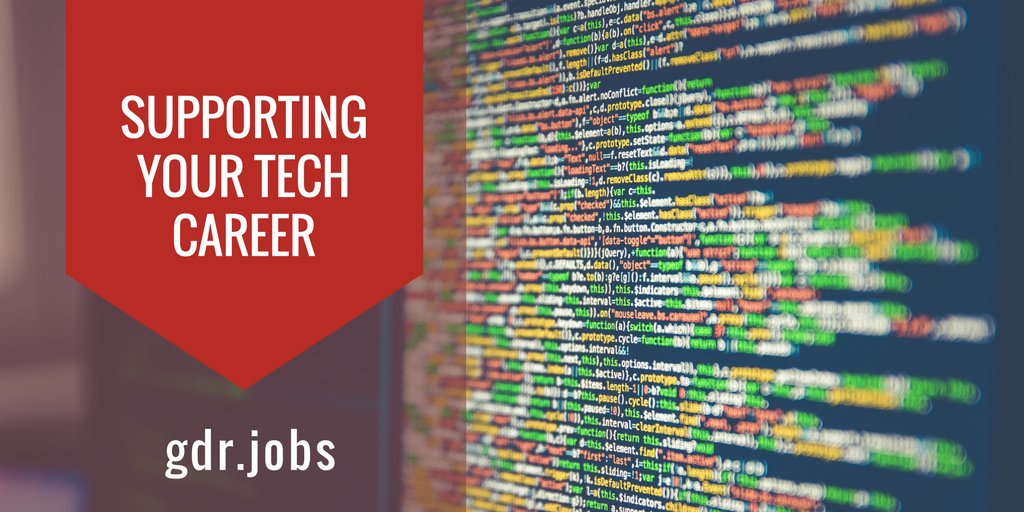 gdR is recruiting a Software Engineer for a Toronto-based SaaS company changing the way businesses work by leveraging machine learning. With more than 15,000 subscribers, 7-10% monthly growth and a recent funding round of $5M they're one of the hottest companies to work for! The tech stack includes: Go, Node.js, Postgres, Ansible, Terraform and Datadog.
Company overview:
- Software is available on Android and iOS app stores.
- 15,000 subscribers and 7-10% monthly growth.
- Support continuous learning.
- Recent $5M in funding.
- Glassdoor rating 4+/5.
You will thrive as Software Engineer if you have…
- Relevant experience with Go, Node.js, Postgres, Ansible, Docker and Terraform.
- Experience with AWS and relational databases (SQL, Cassandra and Elasticsearch).
- Understanding of security concepts such as SQL injection and XSRF attacks and corresponding solutions.
As Software Engineer you will...
- Collaborate with other team members including Product and UX to deliver a great user experience.
- Mentor each engineer and oversee their professional development (training, career goals, performance management).
- Maintain high performance delivery.
Apply today for the Software Engineer role or contact Samantha Colaco, Director, Talent, at samantha AT grossmandorland DOT com to learn more.
---
gdR values inclusion in Canada's tech ecosystem and partners with employers that provide equal opportunities for individuals from diverse groups. While we welcome tech talent from overseas, only candidates legally authorized to work in Canada will be considered.
Follow gdR on LinkedIn, Twitter and Facebook for updates on new roles in tech.
Samantha Colaco
Samantha Colaco is a startup enthusiast with experience working client and agency side to recruit top talent for some of Toronto's most promising companies. She loves the hustle, drive, and ownership that comes with it.