gdR | Grossman Dorland Recruiting
http://www.grossmandorland.com
Fullstack Developer
Toronto, Ontario | Permanent
2018-03-07
2018-04-20
Job ID:

1233
Job Category:
Ruby on Rails Developer
Fullstack Developer (Ruby, Ember.js)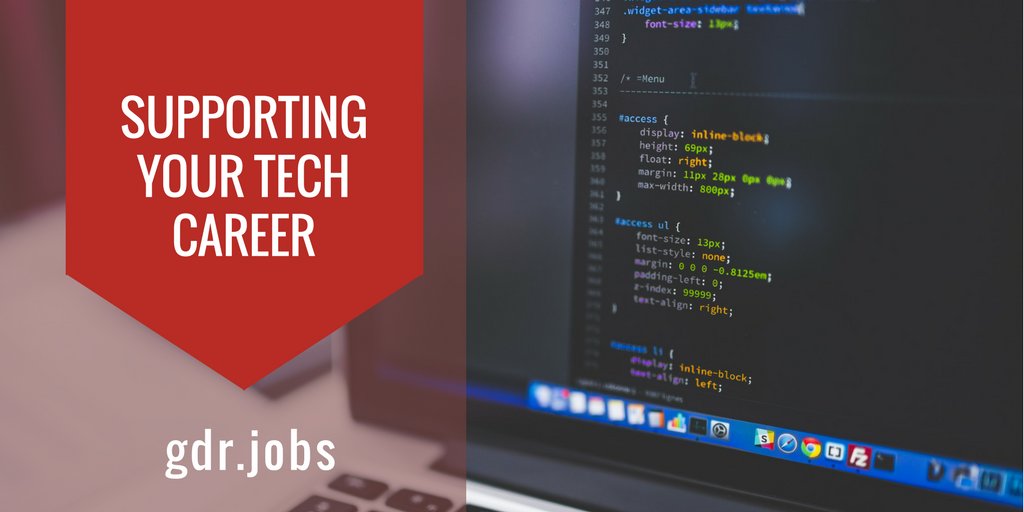 gdR is recruiting a Fullstack Developer (Ruby, Ember.js) for a data-focused product startup that has raised more than $20M from top VCs and reputable Silicon Valley angel investors. Their compensation packages are very competitive and include benefits, stock options, flex time, generous vacation, and other perks (hardware of your choice, learning budget, etc.).
About the Company:
- 30+ employees.
- SaaS startup with financial data-centric software product. B2B professionals are their users and they are moving up the market to quickly capture larger team-based deals.
- 150k registered users with $20M of strategic funding raised to date from top Silicon Valley VCs and reputable angel investors.
- Very competitive salaries + benefits + stock options + flex time + unlimited vacation.
- Located in downtown Toronto with easy access to TTC.
Why Join?
Do you love data? Do complex systems intrigue you? This is your chance to join a flourishing startup and work on a new codebase to build out a mvp (currently in its conceptual stages). You'll lead on this new project and will be directly reporting to the VP.
You're the ideal Fullstack Developer (Ruby, Ember.js) if you have:
- Experience with Ruby on Rails and another scripting language (PHP, Python, etc.).
- Expert-level with at least one JS Framework (Angular, Ember, React).
- Well versed in RESTful APIs and Git.
As the Fullstack Developer (Ruby, Ember.js) here's how you'll make an impact:
- Develop and design web applications on mobile.
- Work alongside developers, designers, and product owners.
- Write code in various languages.
Apply today for the Fullstack Developer (Ruby, Ember.js) role or contact Samantha Colaco, Talent & Client Manager, at samantha AT grossmandorland DOT com to learn more.
---
About gdR | Grossman Dorland Recruiting
Founded in 2007, Grossman Dorland Recruiting (gdR)s objective is to grow the leadership capacity and capabilities of people and companies in the Canadian tech ecosystem through Executive Recruiting, Individual Contributor Level Recruiting and Leadership Coaching & Development.
We're actively involved in the community by creating opportunities for people to connect and learn from one another e.g. Canadian Tech at Scale (in partnership with Shopify & Pivotal), which brings 120+ engineering leaders.
gdR values inclusion in Canada's tech ecosystem and partners with employers that provide equal opportunities for individuals from diverse groups. If you're interested in moving to Canada, although we can't sponsor you here are some resources to help you with your journey.

Follow gdR on LinkedIn, Twitter and Facebook for updates on new roles in tech.
Samantha Colaco
Samantha Colaco is a startup enthusiast with experience working client and agency side to recruit top talent for some of Toronto's most promising companies. She loves the hustle, drive, and ownership that comes with it.